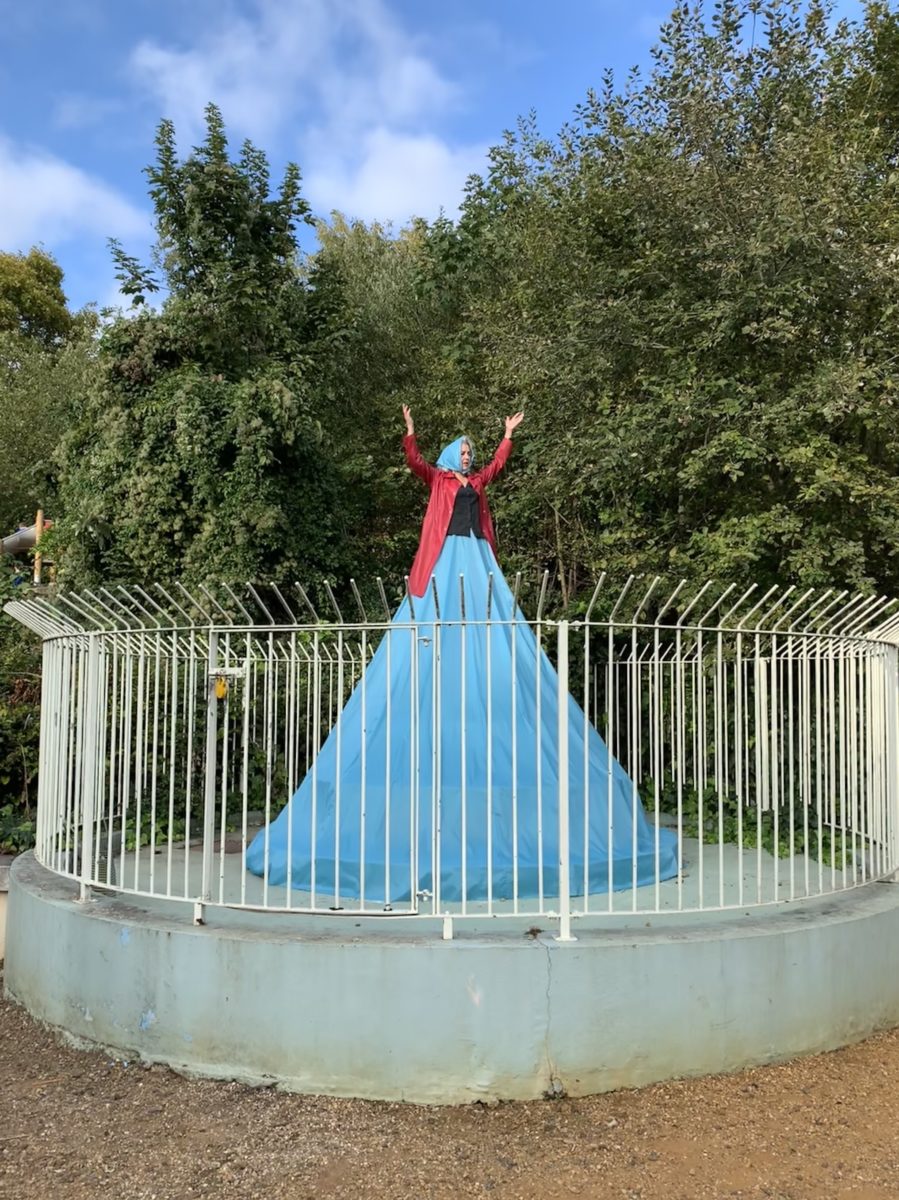 Photograph by Jem Finer
Photographs by Damien Griffiths
'CGP's Marcia Farquhar exhibition isn't difficult to love, but it is difficult to define. Staged across the gallery's two Southwark Park spaces, it's basically a retrospective of a career spent creating indefinable pieces of performance art, installations and sculptures, lots of which wouldn't normally be in a gallery space.
There's one room filled with physical objects relating to her works. Items include 'Fur Ball', a volcanic mound of fluff made of sewn-together faux-fur coats and de-stuffed teddy bears, legs and noses poking wonkily out. In another, visitors can listen to seven hours of audio recordings (confession: No, I didn't. Sorry) and over at the Dilston Grove site is a 1.5 hour-long looped screening of 'The Dog's Bolex' a collection of short films Farquhar made in collaboration with other artists.
There are also performances happening throughout the show's run. On the opening weekend, Farquhar circumnavigated plans to not fix the gallery's old fountain by becoming the water feature itself, huge blue skirt covering the stone work and words spouting out instead of water.
Her iconic performance 'Acts of Clothing' (a catwalk show) will be recreated later in October, and the exhibition closes with a live screening of her giant rocking horse sculpture being ceremoniously burnt at Yorkshire Sculpture Park.
There's a million theses to be written on Farquhar. Stuff on femininity, domesticity, performativity, the impermanence of art… and so on. But the artist's sense of humour feels like a massive magnet built to repel art-speak analysis.
Instead, the attraction here is Farquhar herself, who's like the coolest best friend you never had, making this show the art equivalent of an invite into the bedroom of the coolest best friend you never had.'
Review by Rosemary Waugh published on Time Out.com, September 20th 2018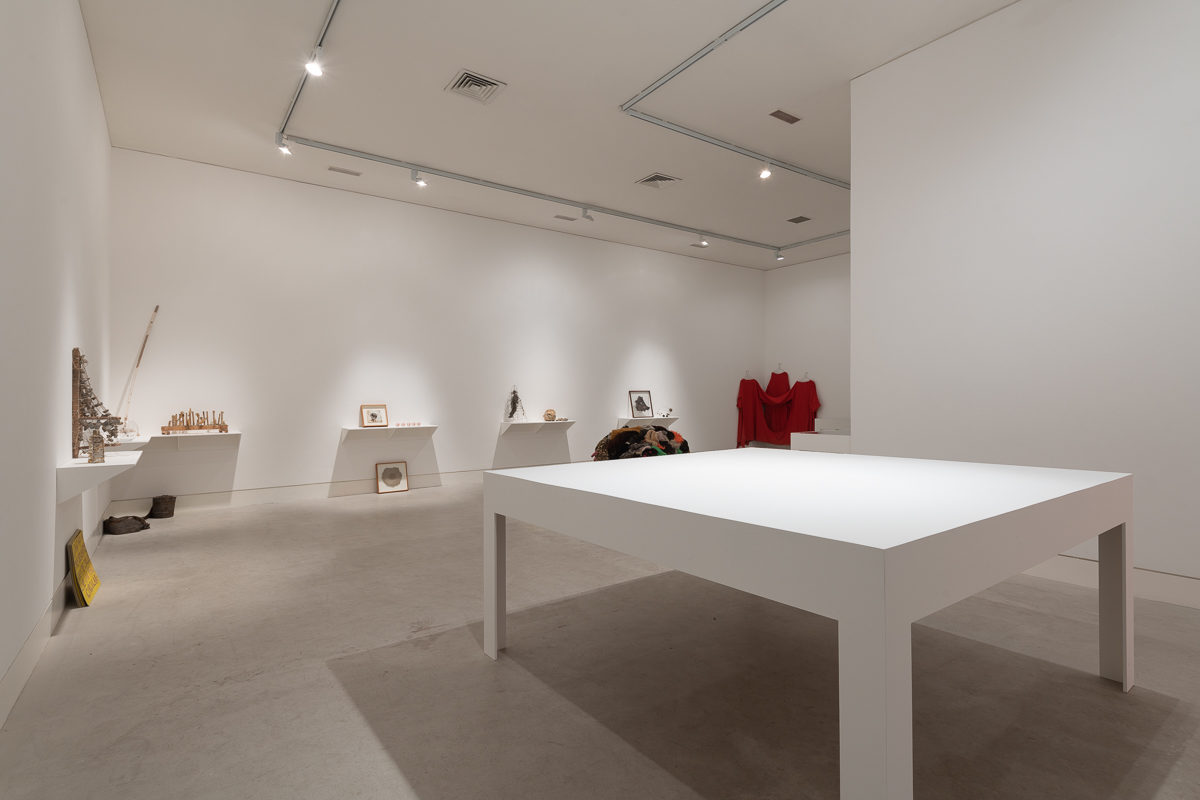 Photographs by Damien Griffiths